Inclusive sport activity
Be A Better Me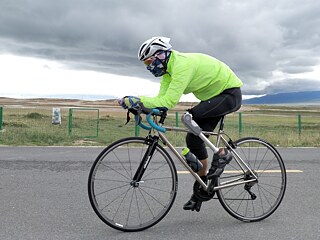 © Jiang Honghai
postponed
Wukang Road
Wukang Road
Shanghai

Details
Language: Chinese
Price: Free of charge, pre-registration needed

Be A Better Me bicycle riding is an inclusive city riding event open to persons with disability who wear prosthetics. We believe that we all have equal opportunity to enjoy riding regardless of disability. Riding is not only about speed or winning games but fun, freedom and an active lifestyle.

Riding in Wukang Road, a neighborhood full of history and charm, will be a great experience to all of us. This riding event will be led by Jiang Honghai, a trans-femoral amputee who lives in Jinhua city, Zhejiang Province. Jiang s a bicycle riding enthusiast. He has rich experience in long distance road riding, e.g. he completed riding surrounding Qinghai lake.

Together for an inclusive journey!