About us
DAWA is a growing flower,
unique, and colorful.

DAWA is a sparkling sound,
enchanting, and vivid. © DAWA Festival
This sound logo design is a composition of Shanghai based artist Niu Yansu, with an animation by Sam Zheng & Lingyuan Zheng.


DAWA is a group of over 30 Shanghai-based cultural partners and institutions from Europe, China and the world, presenting you "Diverse As We Are" – International Festival of Inclusive Culture (DAWA), the first international festival of its kind in China scheduled to take place in Shanghai from 15 to 25 September, 2022.

DAWA shares the values of diversity, inclusion, accessibility, sustainability and equity. The festival's goal is to combat stereotypes, remove barriers, raise awareness around disabilities, and foster the understanding of diversity and inclusion as an integral part of society.

DAWA strongly believes in the power of people-to-people dialogue bringing everyone together in an environment which is open, safe, inclusive and accessible.

Be part of DAWA, be part of a Change, and stay Diverse As You Are.

Do you want to learn more about the DAWA logo?
Watch this video clip for an audio description!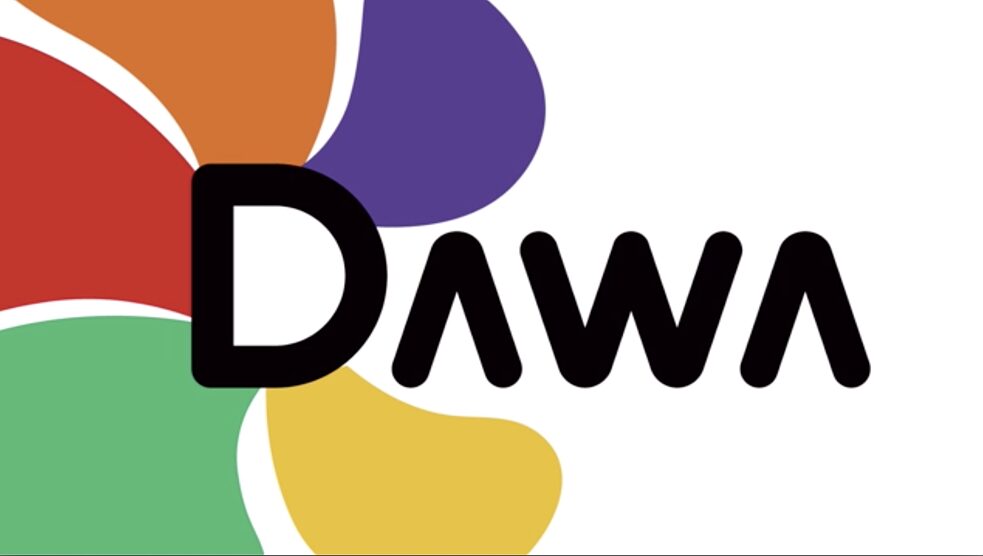 © DAWA Festival
This audio description of the DAWA Logo in English is recorded by Jennifer Lalonde.