DAWA is for everyone! And everyone is welcome!
DAWA encourages and supports the encounters of many different cultural identities, and aims to include everyone in the festival.

As an international festival of inclusive culture, the access to cultural participation of people with disabilities is of particular importance to us.

Through our access teams with people experienced in accessible infrastructure, we are committed to providing appropriate services and facilities to ensure that our guests enjoy the programs in a sensitive and safe environment.

Discrimination of any kind will not be tolerated.

We believe that the definition of a border violation lies with the person whose border has been violated. With this in mind, DAWA is committed to representing the interests of all guests.

DAWA is proud to partner with Arts Access, a WeChat platform to increase access to arts and cultural institutions for the disability community in Shanghai. Throughout the festival Arts Access will provide accessibility information for the individual needs of our audience as well as accessibility assistance for the festival partners and venues. Please feel free to reach out to our access team for any queries:
ArtsAccessShanghai@outlook.com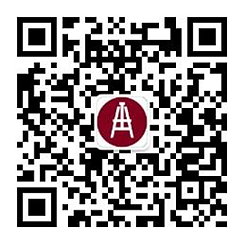 | © QR Code Arts Access Shanghai

The DAWA festival programs provide various access services. The access services for each event are indicated by these icons:




Chinese Sign Language Interpretation
Enable Chinese Sign Language users to better understand the programs through on-site interpretation.




Audio description in Mandarin Chinese
Describe visual information in spoken Mandarin Chinese to enable people with visual impairment to conjure up images in their mind.




Accessible Captions in Mandarin Chinese
Describe sounds and speech through text to help people with hearing impairment better understand the programs and immerse themselves into the show.




Extra Wheelchair Seats
In collaboration with the venue provider, extra wheelchair seats will be made available.




Relaxed Performance
Relaxed Performance creates a supportive atmosphere through arrangements for anyone feeling overwhelmed during the show, and a welcoming attitude towards noise and movement from the audience.




Guide Dog Friendly
Guide dogs accompanying people with visual impairment are welcome to enter the audience space.

Please visit the event page for more information on accessibility onsite.

We look forward to your visit and are always open to your feedback to improve our access information and services.

The Disability Access Symbols used on the DAWA webpage promote and publicize accessibility for people with disabilities. The symbols were produced by the Graphic Artists Guild Foundation as an open source, with support and technical assistance from the Office for Special Constituencies, National Endowment for the Arts.

For more information visit:
graphicartistsguild.org