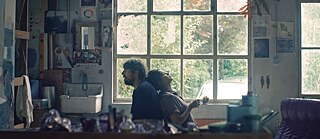 © 本片的中国版权由数梦DDDream独家提供.
Thu, 15.09.2022 7:00 PM - 9:00 PM
Department of Culture and Education, German Consulate General
101 Cross Tower, 318 Fuzhou Road
Huangpu District
Shanghai

Details
Language: French, Chinese subtitles
Access:


Ticketing:

The film tells the story of a family facing bipolar disorder together. Leiïa Bekhti and Damien Bonnard are set to star as a couple, who share a child together, whose life together is impacted by bipolarism. Bonnard, whose recent credits include Les Misérables and The French Dispatch, plays a man called Damien who is battling the high and lows of bipolar disorder.